Can you believe we have six great golf courses in less than a 10 km radius from La Bonne Auberge? We are ideally situated for keen golfers looking to tame some of the beautiful golf courses in the Western Cape! In this blog post, we're going to cover these courses and their various offerings. Keep reading to get yourself in the swing of things…
Erinvale Golf Club – 2 kms from La Bonne Auberge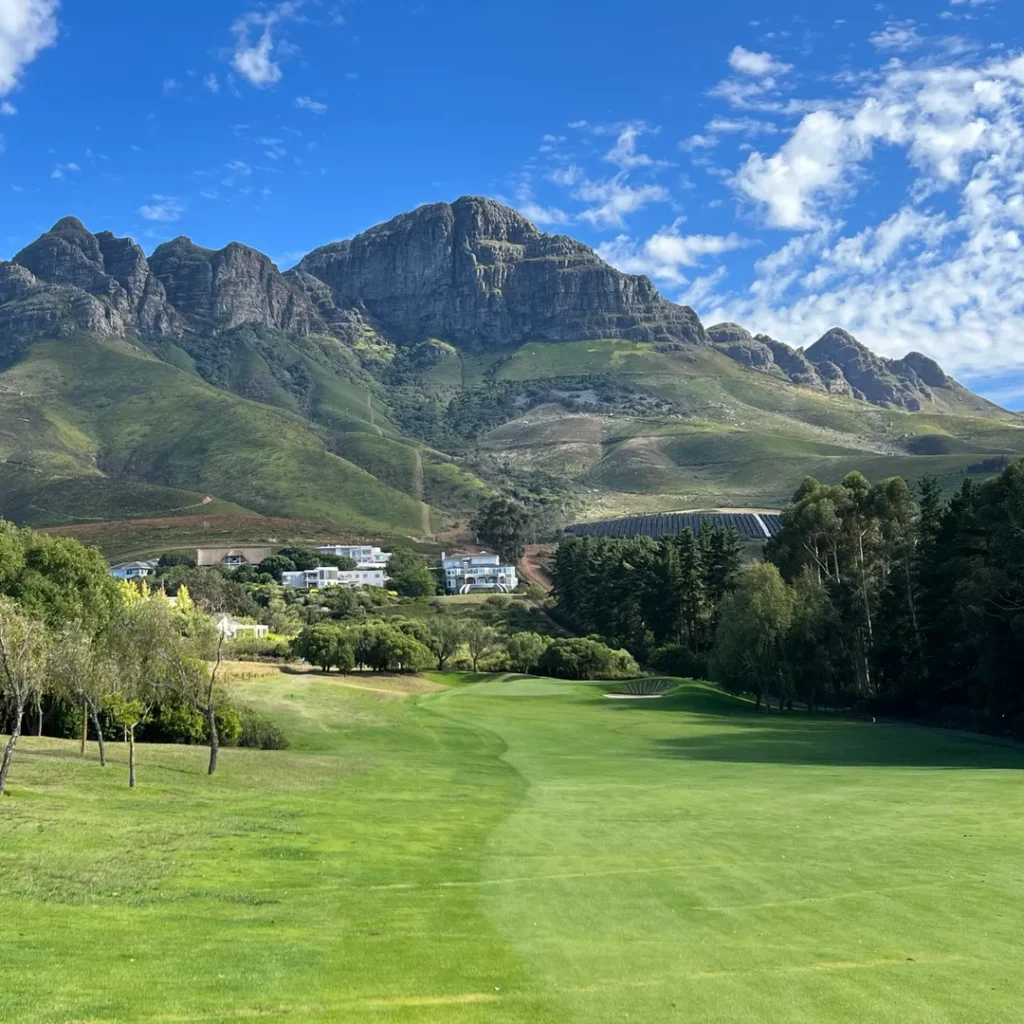 Erinvale Golf Course, divided into two unique halves, offers a flat residential terrain in the first nine and a challenging uphill journey with stunning sea and mountain vistas in the back nine. Designed by Gary Player, this 18-hole course is an ideal destination for golf enthusiasts.
Nestled amid the Erinvale Estate and encircled by the Helderberg and Hottentots Holland Mountains, the Clubhouse adds to the charm of this Par 72 course spanning 6506m

Helderberg Village Golf Club – 4,6 kms from La Bonne Auberge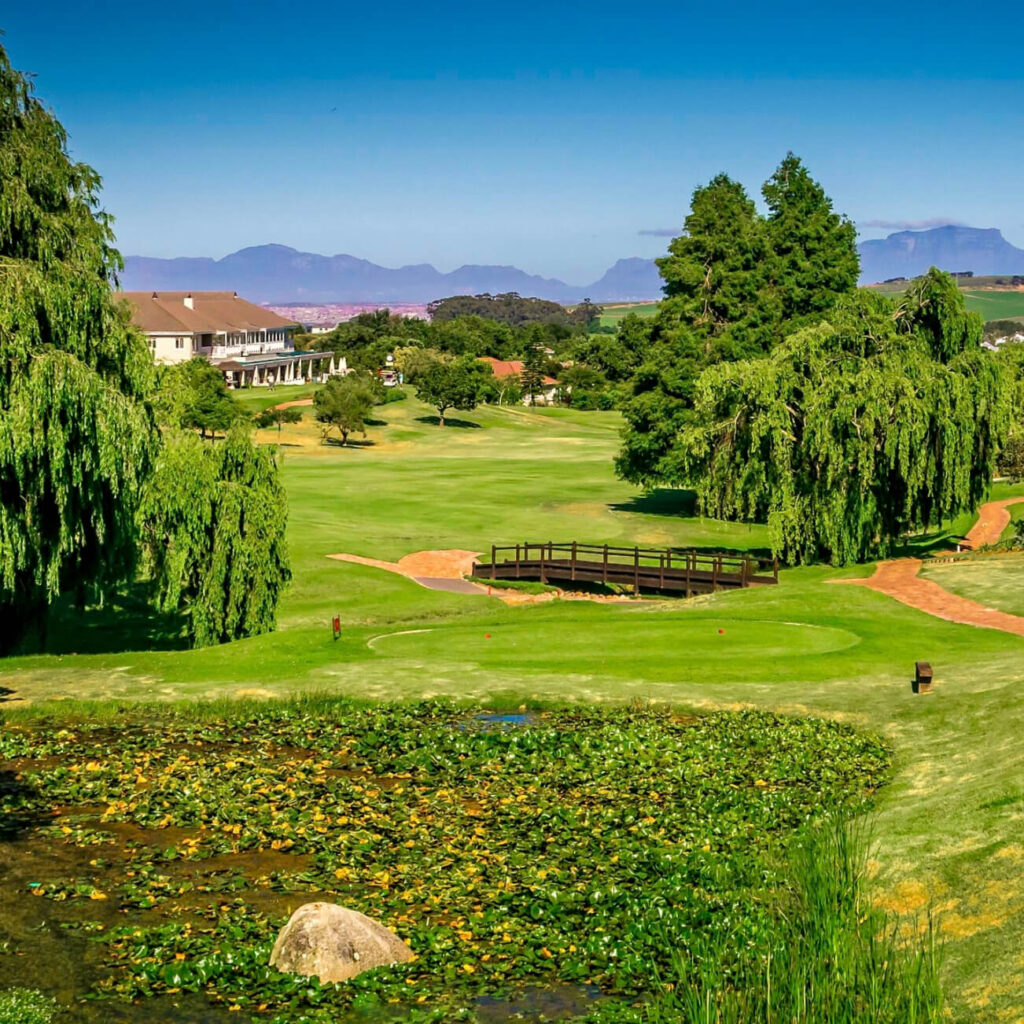 The Helderberg Village Estate, formerly exclusive to residents, now welcomes non-owner members. This par 70 golf course offers varied tee boxes of off a course that was originally only nine holes. With demanding greens that require careful attention, it's an ideal destination for a South African golf holiday.
The scenic mountain views are a bonus on the course and also from the terrace on the nineteenth hole.
Somerset West Golf Club – 4,6 kms from La Bonne Auberge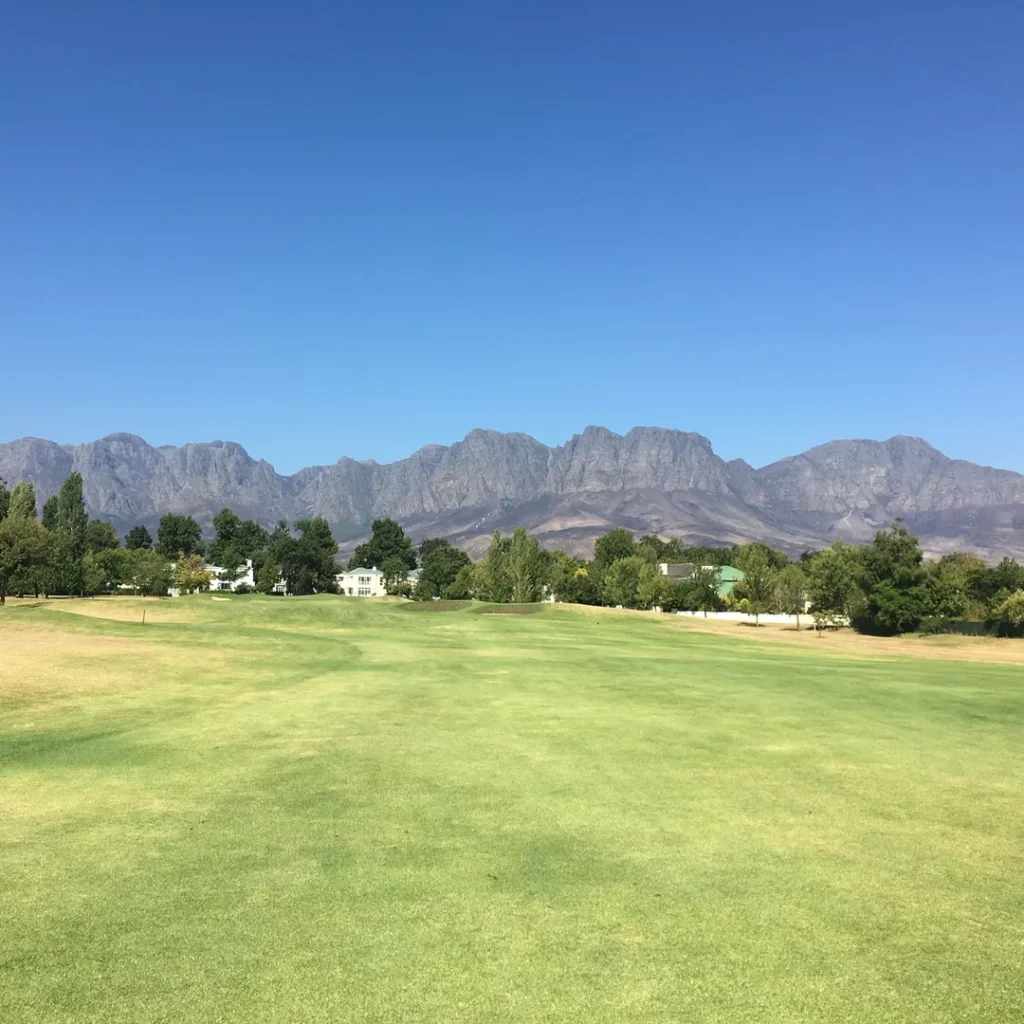 The recently revamped layout of Somerset West Golf Club offers an ideal blend of challenging play and accessibility for all skill levels. Our welcoming members, inviting 19th hole, and comprehensive facilities ensure a complete golfing experience that will make you feel right at home.
The club features an 18-hole, par 72 course stretching over a length of 5942 meters.
Strand Golf Club – 6 kms from La Bonne Auberge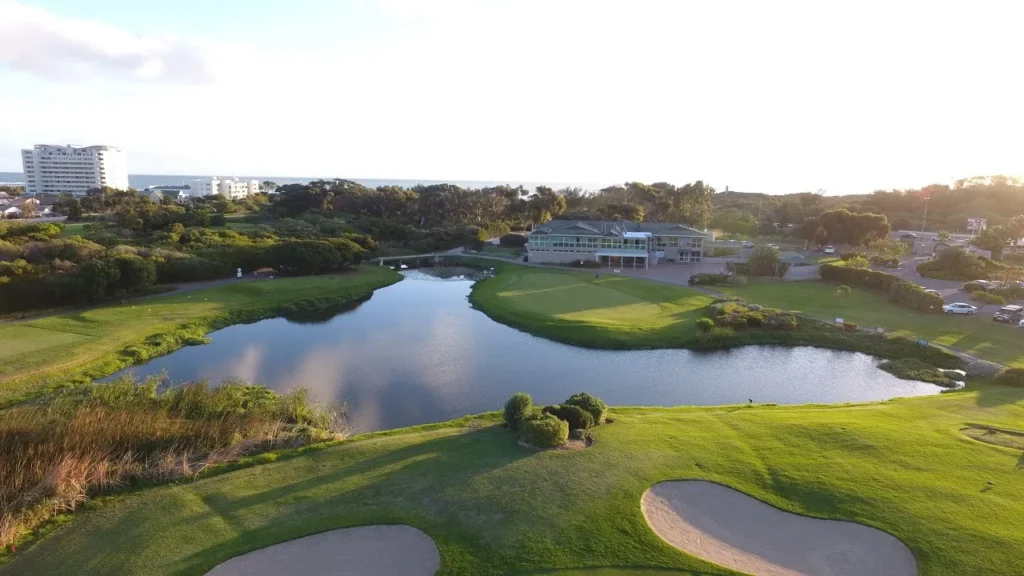 At this location, you'll discover immaculate fairways featuring unique holes that are truly one-of-a-kind. Notably, the 2nd, 4th, and 7th holes offer a distinctive golfing experience. The course as a whole presents a stimulating challenge, ensuring an enjoyable day out. In addition to the main course, there's a driving range and two expansive putting/chipping greens for practice.
Strand Golf Course stands out as an intriguing place to play, boasting a community of genuine, down-to-earth patrons.
De Zalze Winelands Golf Estate – 7 kms from La Bonne Auberge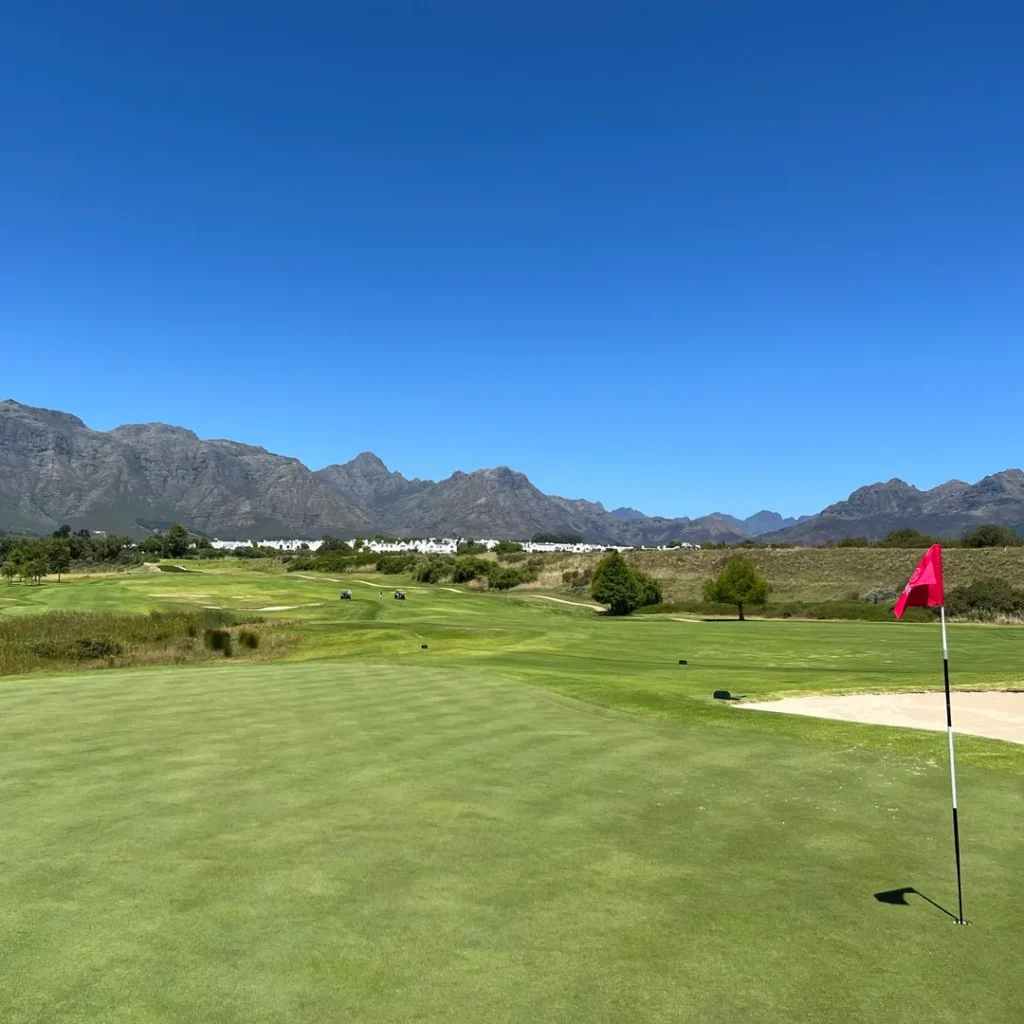 Tucked away in a picturesque valley on the fringes of Stellenbosch, discover a golfing treasure nestled among the vineyards. The course, designed by Peter Matkovich, optimizes the breathtaking mountain views and the charming Blaauwklippen River that meanders through the landscape.
Situated within the De Zalze Winelands Golf Estate, it provides an all-encompassing Winelands experience: a championship golf course, a magnificent clubhouse boasting spectacular views, delectable cuisine, and an array of top-tier wines.
De Zalze Estate is more than just a destination; it's an experience. The 18-hole, Par 72 course stretches over a length of 5937 meters, providing a challenging yet rewarding golfing experience.
Stellenbosch Golf Club – 8 kms from La Bonne Auberge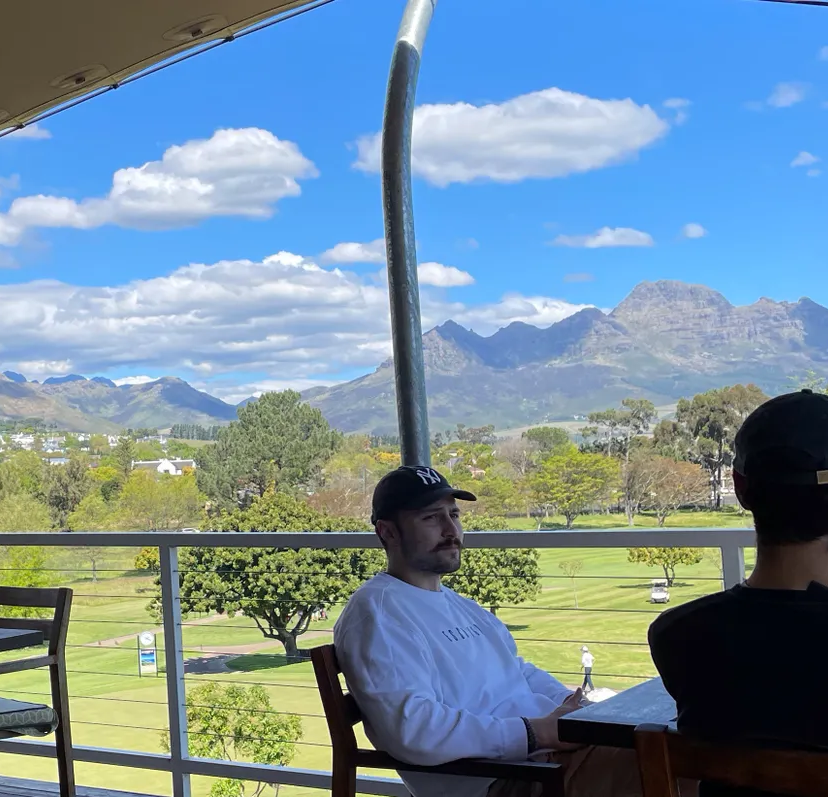 Stellies Golf Club is a parklands course nestled in the Western Cape's Winelands. It boasts a modern clubhouse entrance that leads to multiple floors with sweeping views of the finishing hole. The club offers stunning vistas of the surrounding Winelands, adding an element of challenge to the game.
While the course tends to be drier during the summer months, it remains highly playable with a satisfactory pace of play. Stellies Golf Club is also equipped with excellent practice facilities including a spacious driving range and a large chipping/putting area. As an 18-hole Par 72 course spanning 6284 meters, it provides a comprehensive golfing experience for all skill levels.