Introduction
Welcome to Delaire Graff Estate. This premiere estate is located in South Africa's Western Cape region and owned by the world-renowned diamond mogul Laurence Graff. Its the perfect blend of elegance, class, and luxury whilst offering a unique combination of fine wines, breath taking art, delicious cuisine. This jewel of the winelands is a serene environment to soothe the senses. If you are looking for a world-class destination for an unforgettable experience, Delaire Graff Estate is the place to be.
Wines
Delaire Graff Estate boasts a prestigious winery that capitalizes on the unique terroir and long, slow ripening season to produce award-winning wines. The estate has 17.5 hectares of vineyards. Bordeaux reds and Chardonnay grapes are grown on the Botmaskop Mountain. This winery is considered one of the top 50 wineries in the world as per the World's Best Vineyards 2023 rankings, securing the 36th place on the list.
Wine Tasting
The estate also has an art-filled wine lounge that offers tutored wine tasting experiences daily, showcasing exclusive vintages only available at Delaire Graff. The tastings offer breathtaking views of the Simonsberg Mountain and the surrounding vineyards, creating a truly picturesque experience.
Dine
Delaire Graff Estate is home to two unique restaurants, both serving award-winning wines. One is the Delaire Graff Restaurant, offering modern bistro-chic meals from a seasonal menu. On the other hand, Indochine Restaurant serves an Afro-Asian cuisine. This variety is inspired by Chef Virgil Kahn's Cape Malay heritage and his travels through Asia. They emphasize local cheeses and charcuterie in their sharing platters. Accompanied by non-alcoholic beverages and seasonal snacks, each meal is designed to harmonize with their extensive wine collection.
Explore Delaire Graff Estate
Apart from the award-winning wines, Delaire Graff Estate also features fragrant gardens, exclusive boutiques, breathtaking art, and a sustainability focus. The estate is home to Graff's exclusive jewelry and watches, as well as the Italian brand 100% Capri's linen clothing. This combination of luxury products and art collections provides guests with a unique experience that's hard to come by.
The Art and Gardens
Delaire Graff Estate is a botanical paradise with tranquil gardens reflecting the changing seasons. The gardens showcase South Africa's most exceptional contemporary artists. These are all part of Graff's personal collection. This makes the estate so much more than just a winery – it's an art gallery with over 400 works from various artists adorning the walls, ceilings, and gardens.

The owners of La Bonne Auberge, Remco and Tanja Overman, count Delair Graff among their top choices for wine and dine spots. Here's their take on this stunning wine estate: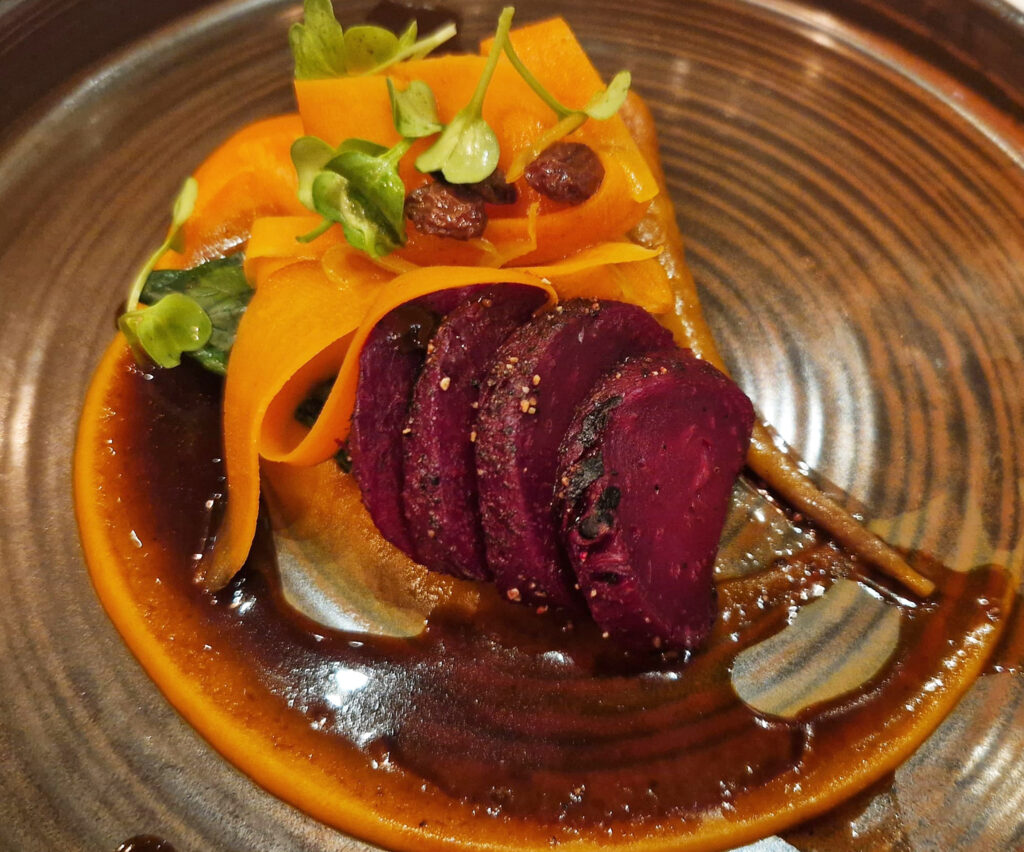 Experience extraordinaire
Whether it's for a romantic getaway, wine tasting, art appreciation, or exquisite cuisine – Delaire Graff Estate is an unforgettable destination for all travellers visiting Cape Town. This luxurious estate combines all the elements of fine living to create a memorable experience that you won't forget any time soon. It's incredible to see how Delaire Graff Estate has blended art, wine, cuisine and sustainability to create a tranquil retreat that soothes the senses. Visit Delaire Graff Estate and experience a world of luxury, art, and fine wine that is sure to make for an unforgettable experience.